Like many, I wasn't sad to see the end of 2022. It wasn't a particularly good year for me and I'm not even talking about Covid and the state of the world. I started with so many good intentions and then before I knew it, everything got away from me. Again. It seems to be a recurring theme, but then that's life, right?
I went through some personal stuff that I won't go into - some soul searching and reflecting on the past - plus the usual household dramas that stretched my patience and my wallet. My writing is always the first to suffer and I wrote only two pieces for Vocal Media and didn't make as much progress on my novel as I had hoped.
The most devastating blow was the lost of my beloved rabbit and writing companion, Trixie. We had some small scares throughout the year and then trhoughout October she struggled with UTIs and stomach issues. She fought a brave battle, but ultimately it was the start of renal failure and on the 7th of November I made the call to let her go. She drifted off in my arms at the vet. I'm still gutted and miss her very much. She was my most faithful companion and the one constant in my life for nine years. I'm just so thankful to have been blessed with her and that she had a long, full and happy life. She was nearly ten years old - a good age for a bun.
I put writing on hold for the rest of the year and focussed on some home renovations, specifically creating an art studio in half of my double garage. Not that I've got round to doing any art in it yet. One day!
The new year didn't get off to a good start. I tested positive for Covid on New Year's Eve and spent the first three days in bed with a fever. Other than that, it wasn't too bad or perhaps I didn't notice it so much being mixed in with all my usual allergy and chronic illness symptoms.
I picked up the novel again in the second week of January and I'm making good progress with the final draft. I expect to be done by June/July (barring anymore unforeseen circumstances) and will then start with the final minor edits and formatting.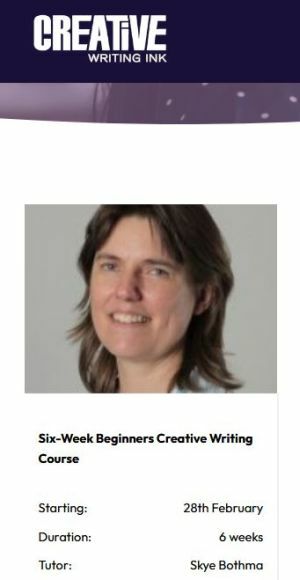 In the meantime, I was recently invited by Creative Writing Ink to join their team of tutors and will be tutoring my first course from 28 February. I'm looking forward to it and to inspiring other writers on their path to self-expression and creativity. I'll keep you posted to future courses.